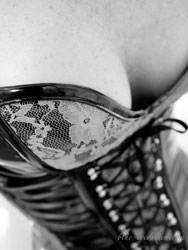 HNT Courtesy of Blue-Eyed Vixen
Welcome to e[lust] – your source for sexual intelligence and inspirations of lust from the smartest & sexiest bloggers! Whether you're looking for hot steamy smut, thought-provoking opinions or expert information, you're going to find it here.
~ This Week's Top Three Posts ~
This Isn't Play. . . BDSM and Rape – The very basic principle that we hold so dear in BDSM play, "Nothing without consent" seems to stand in stark contrast to a very common form of play, "Rape Play".
Half-Full – When I get my ass beaten, is it as much for the sensation as it is for the "Good girl…I knew you could take that for me." that I want so badly at the close of the scene?
House Party Part 2 –His wife walked by at one point and he cryptically asked her to "do what she did to so-and-so earlier". His wife disappeared behind me, but I felt her hands touching me and his cock as it entered me.
~ e[lust] Editress ~
Backseat Orgasms – We kissed lightly and without focus, both a sensual act and maddening at the same time. More, I needed more. In a blur I was on my knees on the seat, straddling his leg, his mouth latched onto one nipple and his fingers hunting for the key to undoing my dress pants.
~ Featured Post (Lilly's Pick) ~
Are You Watching Me? – A plan of devious proportions begins to form. Before this is over with, I will have forced you into a corner…forced you to act…forced you to give ME what I want.
See also: Pleasurists #64 and 65 for all your sex toy review needs.

Erotic Writing
G-Spot Orgasms Galore – Part 2
Nothing says I love you quite like…
Thoughts & Advice on Sex & Relationships
Lingerie Tales Vol 1 An Obsession Begins
The G Spot Mouse or How To Make A Woman Squirt
Kink & Fetish
Are Discipline and Punishment The Same?
Bondage 101—Part 1: Bondage Basics
I'm on a book cover: 'The Punishment List' by Abel
Savouring the texture of my skin with his teeth
The Slut Chronicles #13 ~ The Auction
Sex News, Interviews, Politics & Humor
Hookers, Catholic School Students and Facebook
Lane Bryant Makes Puppies and Kittens Cry
Pussy Cosmetics and Vagina Myths