Special Thanks To My Sponsors!
These AWESOME folks have shown me much love, support, and provided me with all KINDS of amazing items services and toys to populate my Ms. SF Leather 2009 Run-Basket!
Regardless of the outcome, these business and individuals deserve your support too! Give back to the merchants and people who support Alternative Lifestyles LGBTQ Charities, and the Leather Community in their own way!


Abie Hadjitarkhani & Wendy Miller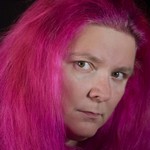 _____________
Mad Props to the pit Crew:
Thank You Everyone!